Our First Basenji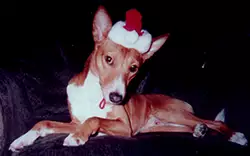 It is rare to find a Basenji in a pet store, yet that is where Graham Cracker was when Sherry found him in 2003. From the moment she first met Graham, she knew he was the dog for her. His personality drew her to him immediately, and soon he had a new home!
Such a happy boy!
Graham was such a happy dog! He loved going to the park to play, and always wanted to be exploring new places!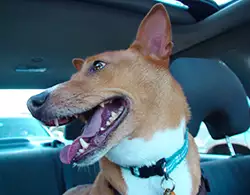 Basenjis are fun!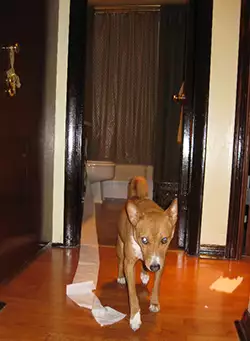 Like all Basenjis, Graham occasionally got into things he should not, like toilet paper. But that is one of the joys of owning a Basenji – you never know what antics they're going to pull, and they're quite often hilarious and entertaining!
No longer an only child
When we decided to get a second Basenji, it took some time for Graham to get used to the fact that he was no longer the center of attention. Ginger Snap was just a puppy, and she had quite the dominant personality. Being the gentle soul that he was, Graham yielded the alpha role to her, and they soon became great friends.