A Super Big Thank You!
Do you know about the feature on YouTube called Super Thanks?

Super Thanks allows you to show your appreciation to us by paying us a small tip, and then you get to leave a comment that will stand out in color!
Buy Us A Toy?
Using Super Thanks, you can now buy Zinga and Zulu a toy if you'd like!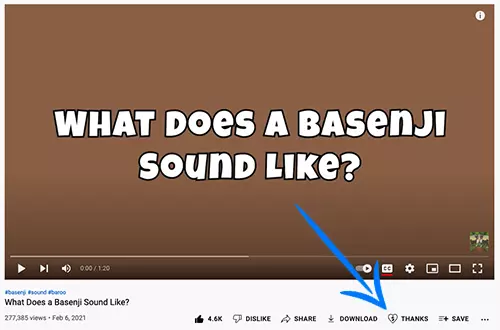 Shout Out
Whenever you choose to thank us for the videos we make using Super Thanks, we'll be sure to give you a shout out as a thank you for your support.
Thanks For Your Support
We love sharing information about Basenjis, and the reason our channel exists is because of people like you!